Systemic Consulting & Intrinsic Coaching

Wir sind ein inhabergeführtes Beratungsunternehmen mit Leistungen im Bereich von Moderation, Mediation und Veränderungsmanagement für kleine und mittlere Unternehmen und Unternehmensbereiche.
Unsere Arbeit ist fokussiert, lösungsorientiert und Konsens bildend.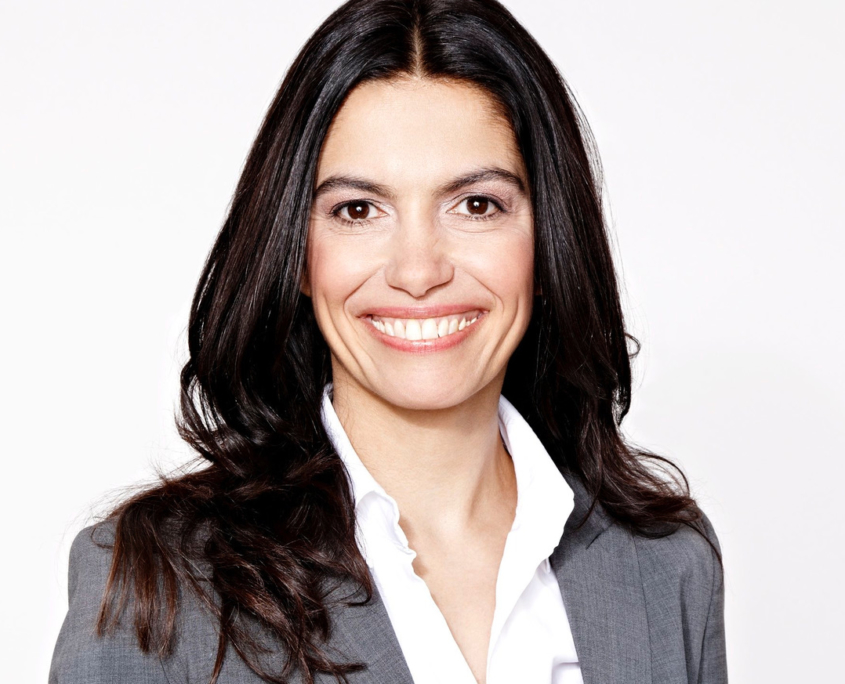 Auf der Basis einer 20 jährigen Berufserfahrung in operativer und leitender Funktion der Personal- und Organisationsentwicklung unterstützt Sabine Lorenzen als Trainer, Coach und Organisationsberaterin Führungskräfte und Unternehmen in der kontinuierlichen Optimierung persönlicher Leistung und unternehmerischer Prozesse.
Frau Lorenzen ist systemische Beraterin in Organisationen, Associate Coach des DBVC und ausgebildete Prozessmanagerin. Sie ist zertifiziert in den persönlichkeitsdiagnostischen Verfahren nach KODE®, dem Reiss-Profil und der MotivStrukturAnalyse MSA® sowie in dem Verfahren Sci:Vesco, zur Erhebung von kollektiven Bewertungen in Organisationen.
Als Universitätsdozentin unterrichtet Frau Lorenzen in den Themenfeldern: Intrinsische Motivation, Selbst- und Fremdwahrnehmung sowie Teamarbeit.
"I came in contact with Sabine as a part of Executive MBA Leadership coaching at Frankfurt school of finance and management.
Her expertise in leadership coaching, competence management and coaching emphasis on deeply fulfilling life overall, not just career, made me start coaching with her. Soon it turned out to be the right decision for me! We went through my KODE assessment, discussed my career questions and concerns in a very professional manner. What struck me particularly was Sabine's focus on intrinsic vs extrinsic motivation, which was game changer for me!
I'm very content that I decided to work with Sabine on Leadership coaching.  And I look forward to continuing that work!"
"Sabine was my coach during my MBA study at Frankfurt School. She gave me lots of professional guidance and advise on dealing with myself and on building a stronger me.
She was a professional and inspiring coach for me! I appreciated it from my heart."
"I had the pleasure that Sabine supported me as a coach through my EMBA studies at Frankfurt School of Finance and Management. First she analyzed me with KODE, which also allowed me to discover some new sides of myself. Afterwards she took a lot of time and listened to me about my problems in my job, the professional challenges, the preparation for the leadership career and gave me a lot of important hints, tools and recommendations for action. These were all very useful and especially practical aids for me, which I could try out and implement.
I enjoyed the coaching very much. Here I was able to receive professional support in a confidential environment – discussing future actions in advance or working out alternatives as "Plan B". Sabine helped me to reflect myself better."
"As an MBA student at Frankfurt School of Finance & Management, I had an amazing experience with Sabine.
For a long time, I would say I was only focused on studies and finding a career chance in Germany. Sabine helped me to see and understand who I am as a person and I could really open myself thanks to her ability to listen and empathize others. Especially through the KODE session, she gave me deep personal and professional guidance and I became more confident of myself after the session.
Thanks to Sabine, I successfully finished my studies and enjoying my new career in Frankfurt."
"As EMBA Student in Class 2019/2021 at FSFM I had three professional session with Sabine on Leadership coaching. The first session was related to the review and deep analysis of KODE including her professional feedback and a defined set of further future action points.
After 30 years financial industries, and a difficult personal situation, Sabine supported me to lock up my potential who allowed me to transform myself to the next level.
Due her empathy and social competence, it was possible to have very open discussion on open issues. Listening is one of her great strengths."
"Sabine is an insightful and inspiring coach. After two leadership coaching sessions with her in preparation for the EMBA at Frankfurt School, I felt supported to take a close look at some habitual behaviors limiting me from realizing my full potential.
Through our exchange, Sabine offered me practical tools to initiate real change in how I position myself in professional circumstances. Her ability to formulate suggestions relating to challenging topics in a gentle and simple way was extremely helpful.
My experience with Sabine was one of empowerment and positivity. I look forward to future coaching sessions with Sabine."
"As EMBA student at Frankfurt School, I had the first session with Sabine about Leadership Coaching.
It was a great discussion where we focused on what I need to improve my leadership skills and where are the areas I should pay attention next weeks-months to become a better leader.
The session was even more fruitful because I just recently joined Amazon as Operations Manager and I can directly apply the improvements with my new job. I am looking forward to the next sessions with her."
"I was coached by Sabine for a KODE session and might I say, I was very happy with the outcome of the session, came out refreshed and had more perspective about my self.
What I liked best about her was that she was extremely patient with me, paid close attention to my issues both at a professional as well as personal level and guided me with personalised solutions.
Most importantly she helped me realise my strengths and helped me accept my weaknesses as a result of which I feel much more confident of my abilities today."
"Sabine is uniquely insightful.
Through professional coaching she successfully identifies and assesses opportunities having critical impact on one's business success. She is capable of realizing value elevating neglected behaviors. Being coached by Sabine you should count on adjusting or even transforming your development path."
Im Rahmen unserer Aufträge arbeiten wir bei umfangreicheren Maßnahmen oder für spezifische Themen mit uns bekannten fachspezifischen Beratern zusammen. Alle Netzwerkpartner verfügen über langjährige Erfahrung in ihrem jeweiligen Fachgebiet.
Wir arbeiten ausschließlich mit uns bekannten Kollegen und empfehlen unseren Kunden jeweils den am besten zum Unternehmen und dem fachlichen Schwerpunkt passenden Trainer, Berater oder Coach.
Sollte keiner unserer Netzwerkpartner die erforderliche Qualifikation besitzen, definieren wir zusammen mit unseren Kunden ein Anforderungsprofil und begleiten in der Auswahl eines geeigneten Kollegen.
Konzernweite und internationale Projekte führen wir gemeinsam mit unsern Kooperationspartnern durch.  Sprechen Sie uns an
Dylla & Bartl
HR Dynamics
Zur stetigen Verbesserung in der Anwendungsberatung und in der Evaluation der eingesetzten Instrumente kooperieren wir mit der

 
Emesa

 
GmbH für die MSA

 
MotivStrukturAnalyse
, der

 
Kodekonzept
 

für

 
KodeX
 

Kompetenzmanagement und der

 
permitto
 

GmbH für das Verfahren

 
Congrid
.